On April 23, 2022, a team of volunteers consisting of Kyle G., Ross S., Perry A. Richard P., and led by Ed Ripp, Mid-Continent's newly named General Foreman of Steam Power, worked on jacking up the front of the tender and rolling out the tender's front truck. While the truck was out from under the tender, the wheelsets were removed from the truck to facilitate inspection of the roller bearings.
The inspection was necessary due to flooding at Mid-Continent Railway Museum in 2018. The bearings were potentially reached by the floodwaters which could have led to corrosion on the bearing surfaces. To make sure no water damage had occurred, it was necessary to remove the wheelsets to allow for a full, detailed inspection. Fortunately, the inspection of the front truck wheelsets found no evidence of corrosion.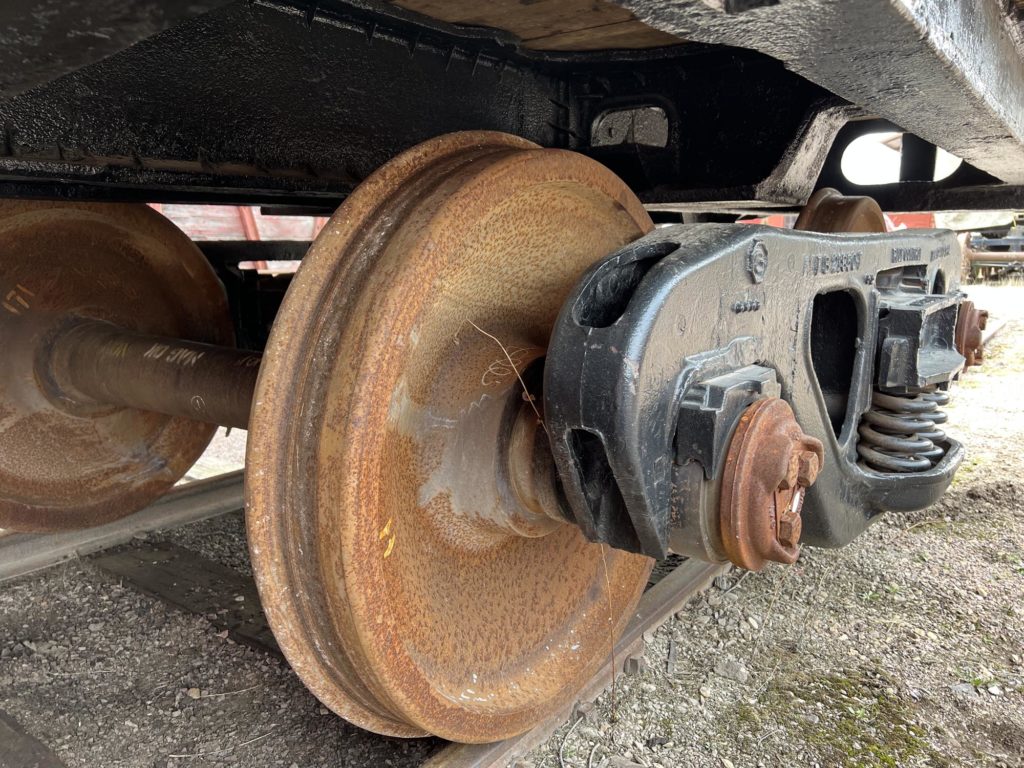 The volunteers also made an adjustment to one of the shim plates so the plate will sit correctly against the tender frame. This work was able to be completed by evening.
Another volunteer work session will be forthcoming to inspect the roller bearings of the rear truck and possibly start installing fittings on the water ports of the cistern.