D&R #9 Cosmetic Restoration Work Sessions Scheduled
The following update has been provided by Steve Pahl.
On behalf of the Mid-Continent Railway Museums Restoration Department, I would like to thank each and everyone who so generously donated to the D&R 9 Fund for her cosmetic restoration. I am happy to report that the $9999.99 goal was reached and then some. Jason R. and his 9 year old son are leading the project and already have started preparing the 9 for her transformation.
The pilot (cow catcher) has been removed for further evaluation and restoration which is no easy task, this will take a skilled woodworker to restore. Most of the vertical members, which are white oak, have pretty much rotted away over the past 45 + years since it was installed. Measurements, drawing, and photos will be taken as it awaits restoration. In the meantime, the pilot will be placed in safe storage on the property.
Jason has scheduled three work sessions so far this season. The following are the dates: May 15-16, July 10-11, and July 24-25. Jason will not be available in June, but there will be one or two work sessions scheduled. Dates to be determined at a later date. There is a lot of excitement with the D&R 9's cosmetic restoration. She's been waiting for over 25 years. Rest assured, the D&R 9 will be dressed to the "9's" in the very near future. Again, your donations are very welcome and your volunteer hours are also welcome. Stay tuned for future updates and photos of OUR beloved D&R 9. Thank you.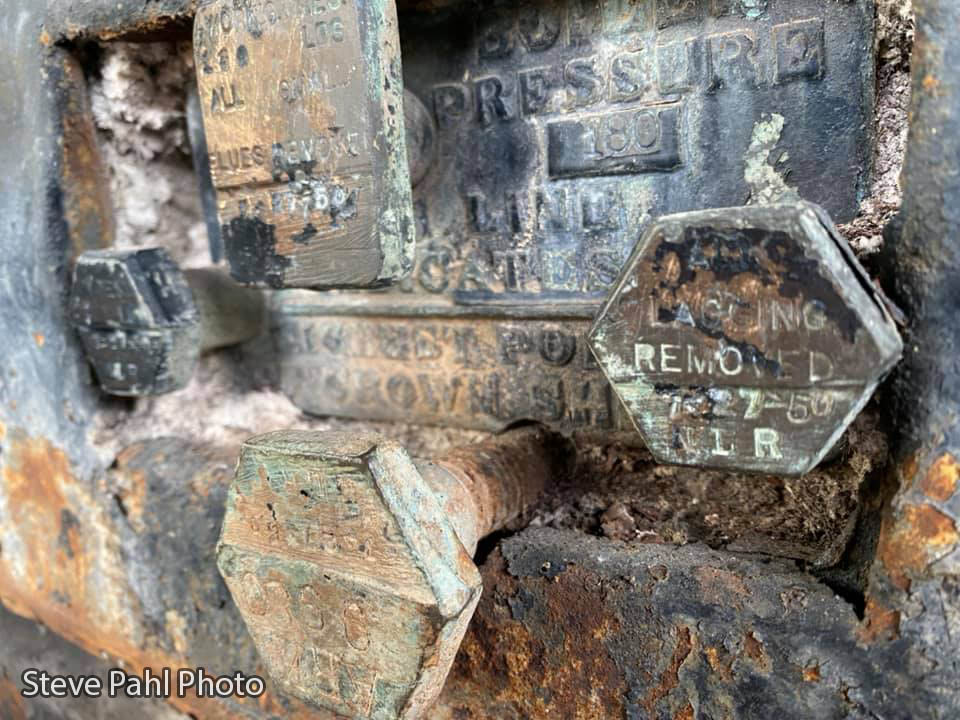 ---
Interested in joining the D&R #9 cosmetic restoration project as a volunteer? Let us know by sending an email to inquiries@midcontinent.org.