0-4-0T, Vulcan Iron Works, construction #3376, 1923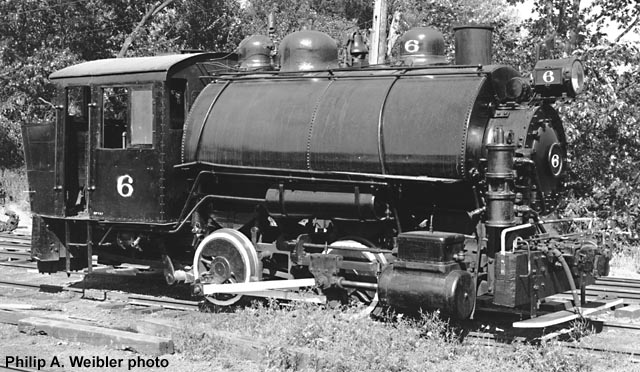 #6 served as an industrial switch engine her entire life before coming to Mid-Continent. She was built by Vulcan at Wilkes Barre, Pennsylvania for the E.I. Dupont company as their #4. She went through several subsequent ownerships until ending up at CIPS in 1953.
#6 was donated to Mid-Continent in 1965. She operated for a few years in the late 1960s for special events; she was too light to power regular passenger trains. #6 came out of service after 1970's Antique Transportation Meet due to boiler problems. Some work was done to prepare her for rebuilding, but the project stalled and she remained in storage until finally being sold in the summer of 2019. She departed Mid-Continent property on October 29 of that year, bound for northern Wisconsin and a planned cosmetic restoration by its new private owner.